Announcements and Important Events
2021-2022 BEAVER SPORTS SIGNUPS & SPORTS PHYSICALS
For the 2021-2022 school year, the Beaver athletic department will be utilizing Student Central for athletic registrations. This online registration platform will allow students and families in grades 7-12 to signup for sports, complete required athletic department forms and PIAA CIPPE Sections (athletic physical forms). As you enter your child's information, please make sure to enter the grade level they will be in for the 2021-2022 school year NOT their current grade level.
Please click on the link below to begin your registration.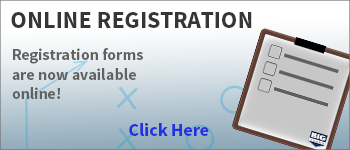 ---
---
2021-2022 SPORTS PHYSICALS INFORMATION
ALL PHYSICALS (SECTION 7) MUST BE DATED ON/AFTER JUNE 1, 2021 TO BE VALID FOR THE 2021- 2022 SPORTS SEASONS. THERE ARE NO EXCEPTIONS TO THIS PIAA POLICY.
Completed and signed athletic physical paperwork MUST be submitted through the Student Central system.
REMINDER: students AND parents should complete their Student Central registration first then print out PIAA CIPPE Sections 6 & 7 for their sports physical. CLICK HERE to learn how to print out PIAA Sections 6 & 7 from Student Central.
---
If you have any questions or need additional support, please contact the athletic director, Mr. Alcalde, at alcaldea@basd.k12.pa.us
https://basdbobcats.bigteams.com